Cambium (noun): The thin layer between a tree's bark and phloem responsible for the formation of the wood that helps the tree adapt to the constraints and variations of its surrounding environment.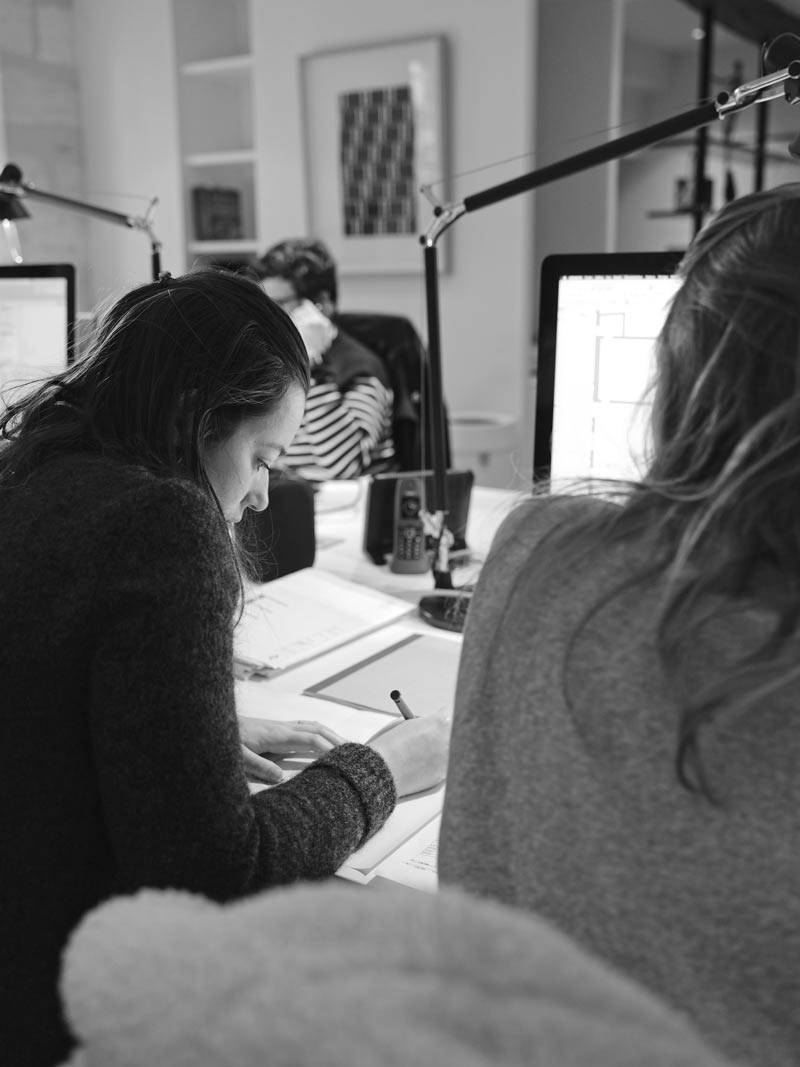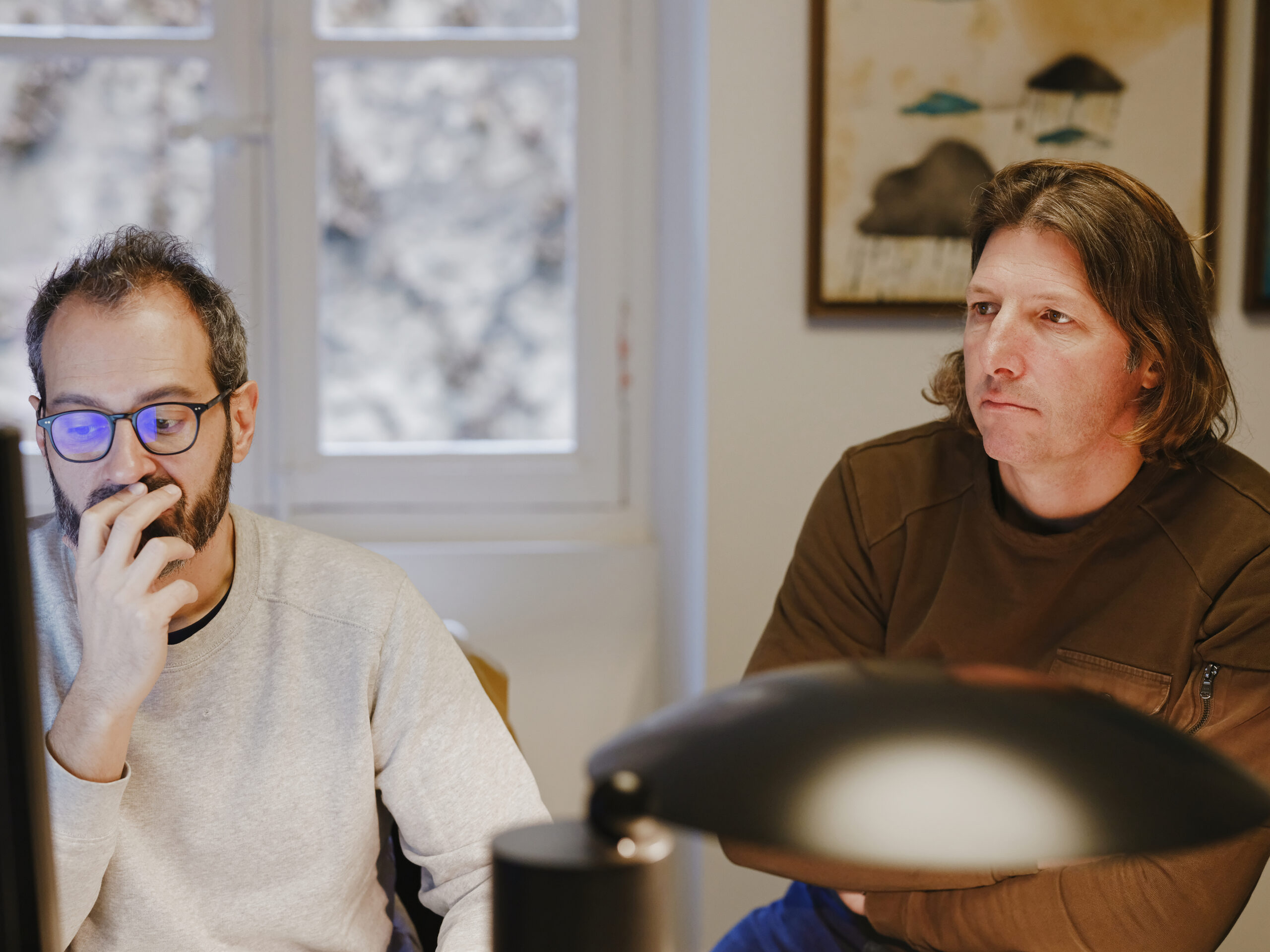 Olivier Laurent, architect, and Franck Ferrier, construction and project manager, direct a team of some twenty professionals who specialise in a variety of fields.
The firm has accumulated extensive building know-how through the many projects it has completed. With the guidance and training of the senior partners, the team has acquired many new skills and responsibilities over the last several years.
In 2022, the team appointed three directors to support Olivier Laurent and Franck Ferrier: Marine Pétré and Lola Bos, who direct the firm itself and several of its projects, and Anne-Sophie Delaveau, director of business development and communications.
On average, team members have been with the firm for 8 years and are 36 years old.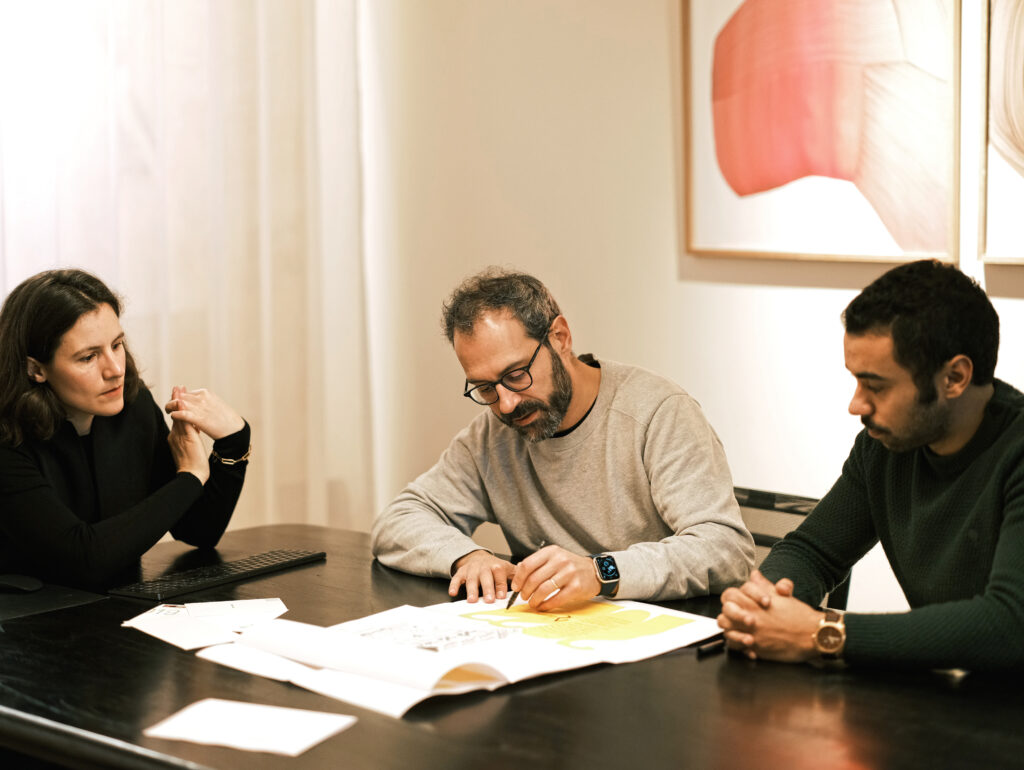 The team is split into two areas, one focusing on design and the other on execution, each reporting to one of the partners. These two groups are supported by the administrative, accounting, and communications functions.
Based on the partners' own areas of expertise, this form of organisation was selected to ensure full control of a project throughout every phase of its performance, with the aim of respecting the architectural intentions, planning, and budget allocated to that project.
Working in synergy with one another, the two groups are comprised of the following specialised roles:
3 project directors,
8 project managers and architectural assistants,
1 works director,
1 section engineer,
1 technical secretary.
The team uses BIM as a working method for all its projects. It is currently developing several using BIM II in collaboration with specialised consultants.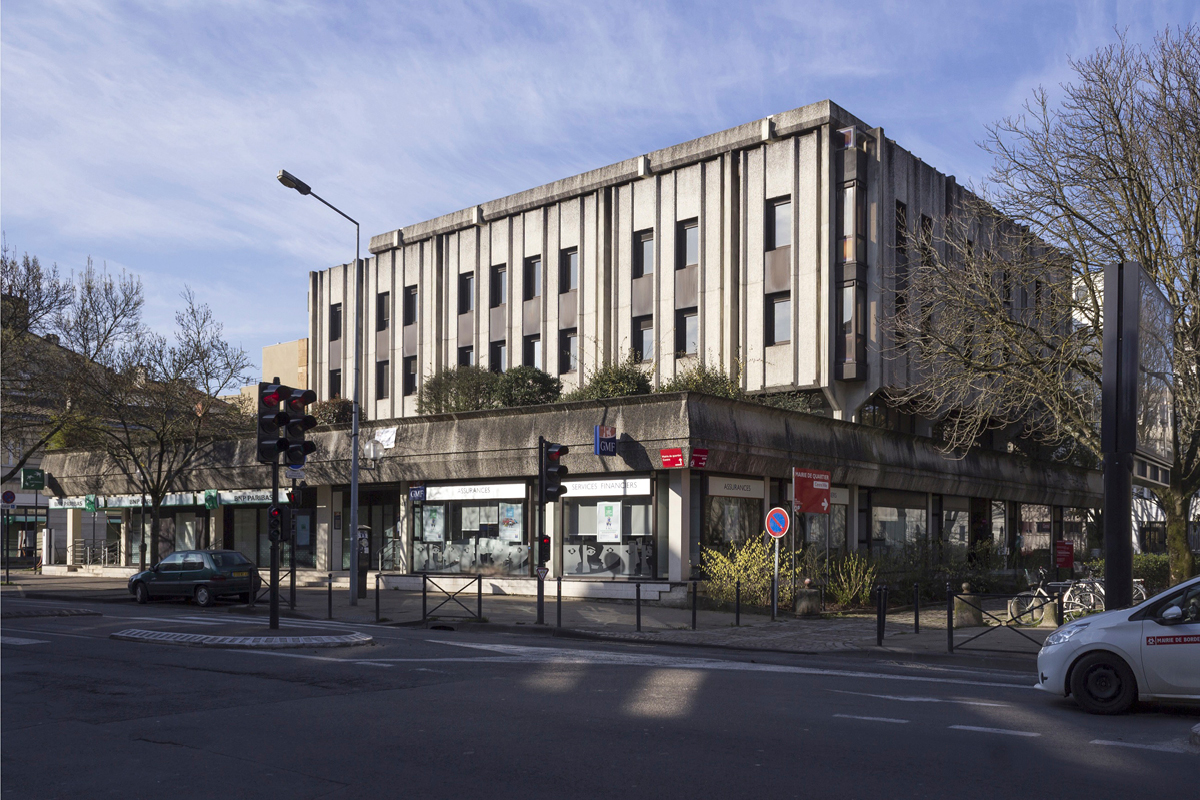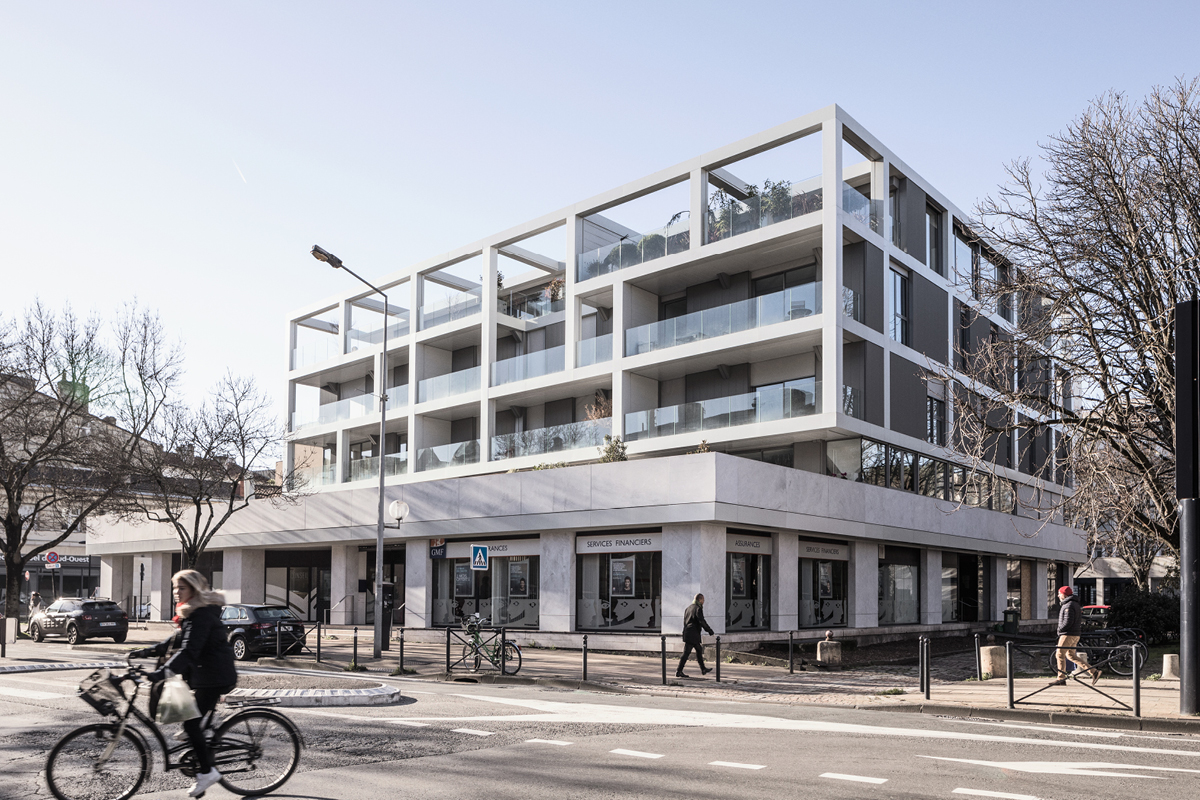 Although it at first may seem thankless, obsolete, or too complicated to transform our modern architectural heritage, it nevertheless marks a phase in the lives of our cities and the personal histories of their inhabitants that is worth preserving. In environmental terms, its carbon footprint is already reduced, as the energy needed to build the structure has already been expended. Its conversion limits the anthropisation of land. And, last but not least, its demolition would generate an enormous quantity of waste materials, while any reconstruction would launch a new round of expenditures of energy and resources.
European architectural history has often involved cities reconstructing themselves on themselves, choosing to reuse as opposed to demolish and build anew.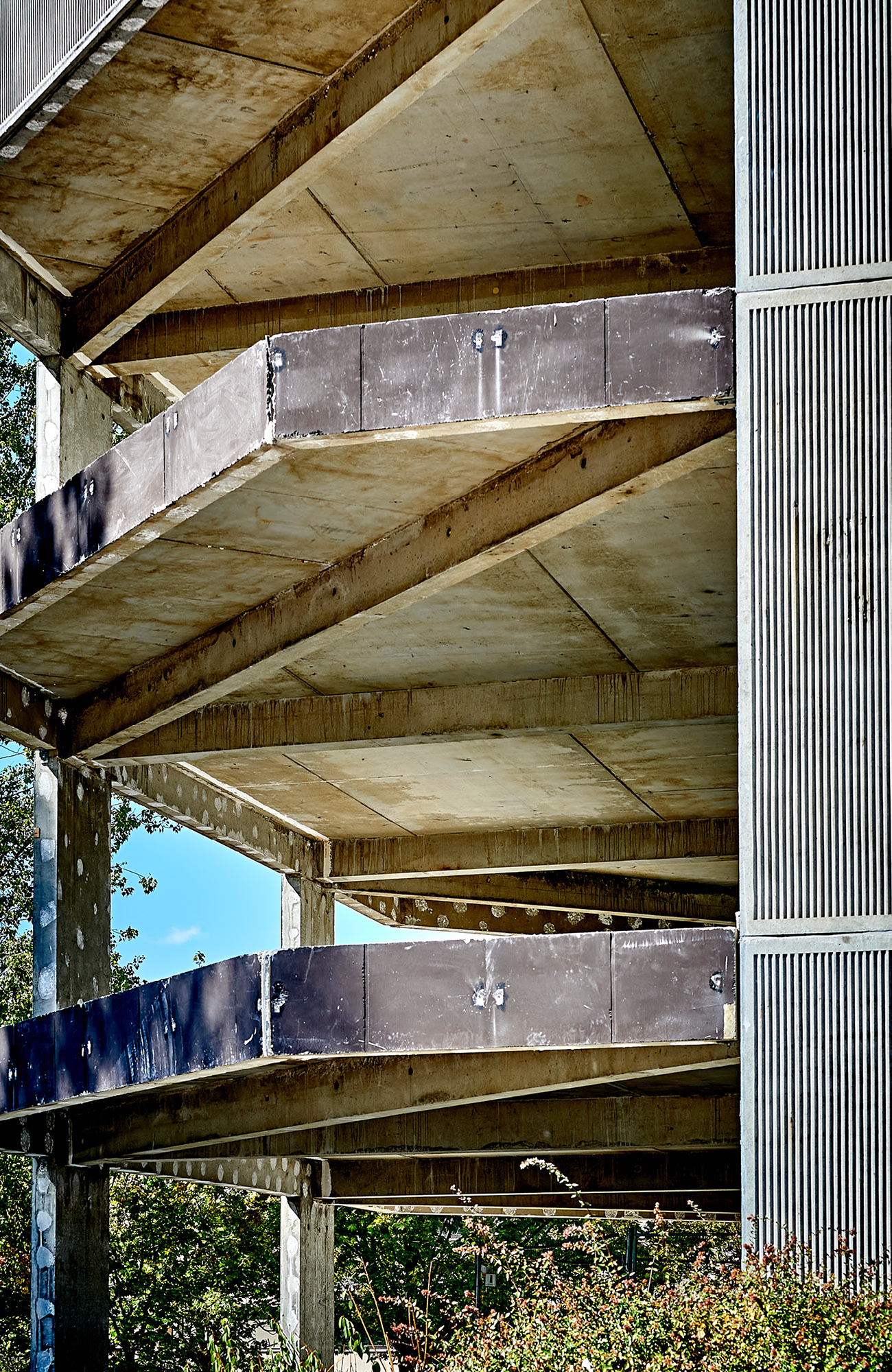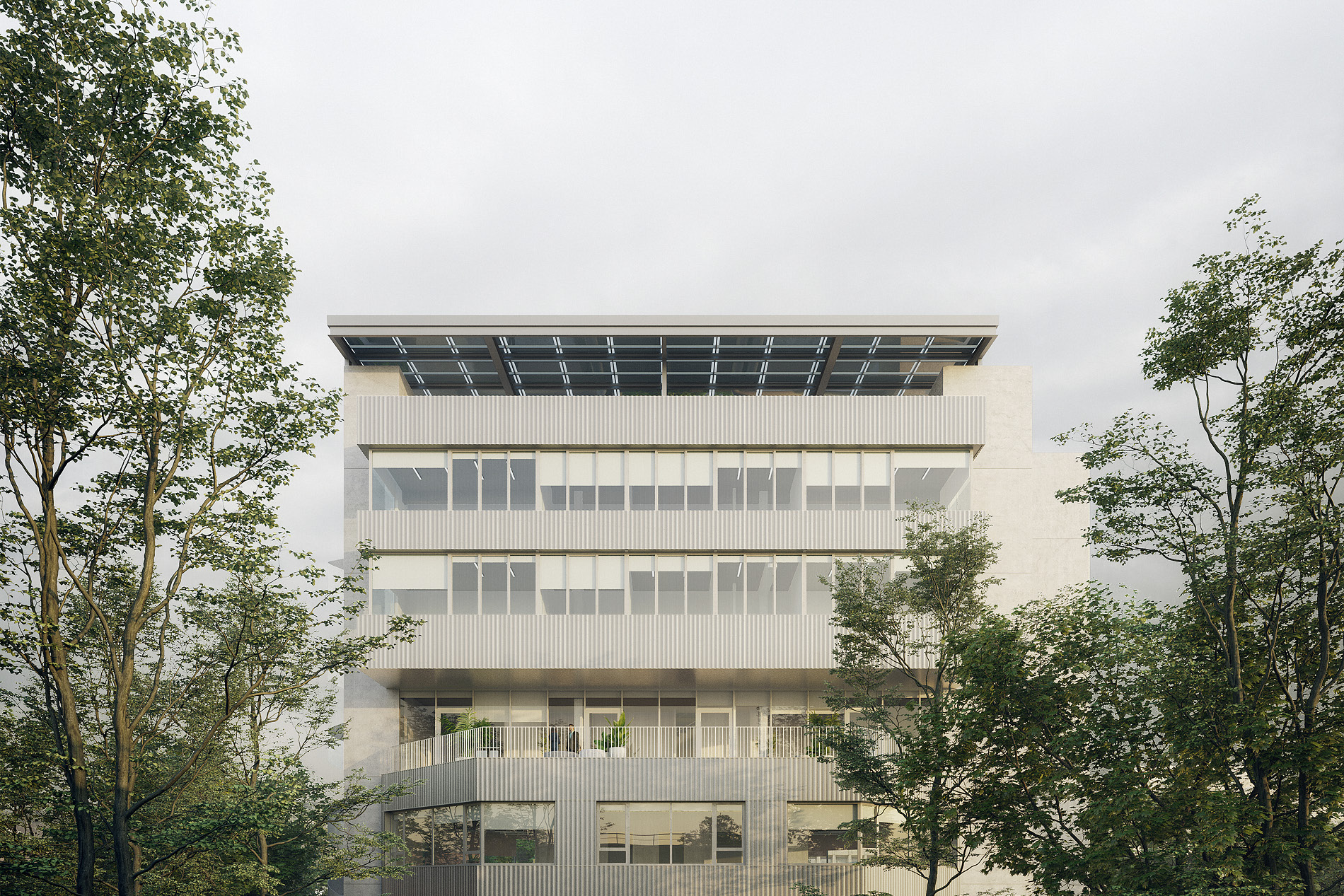 Refurbishing and reusing are always more complicated than building anew, but we find this a particularly gratifying challenge, because it involves a broad range of skills, from political vision to strategic, architectural, and programme-related planning, as well as a high level of technical competencies.
Reusing, reinventing, rendering something resilient, rather than demolishing it.
We express this commitment in our projects, our working methods, and in our daily life at the firm, because we believe it is indispensable to proceed by example.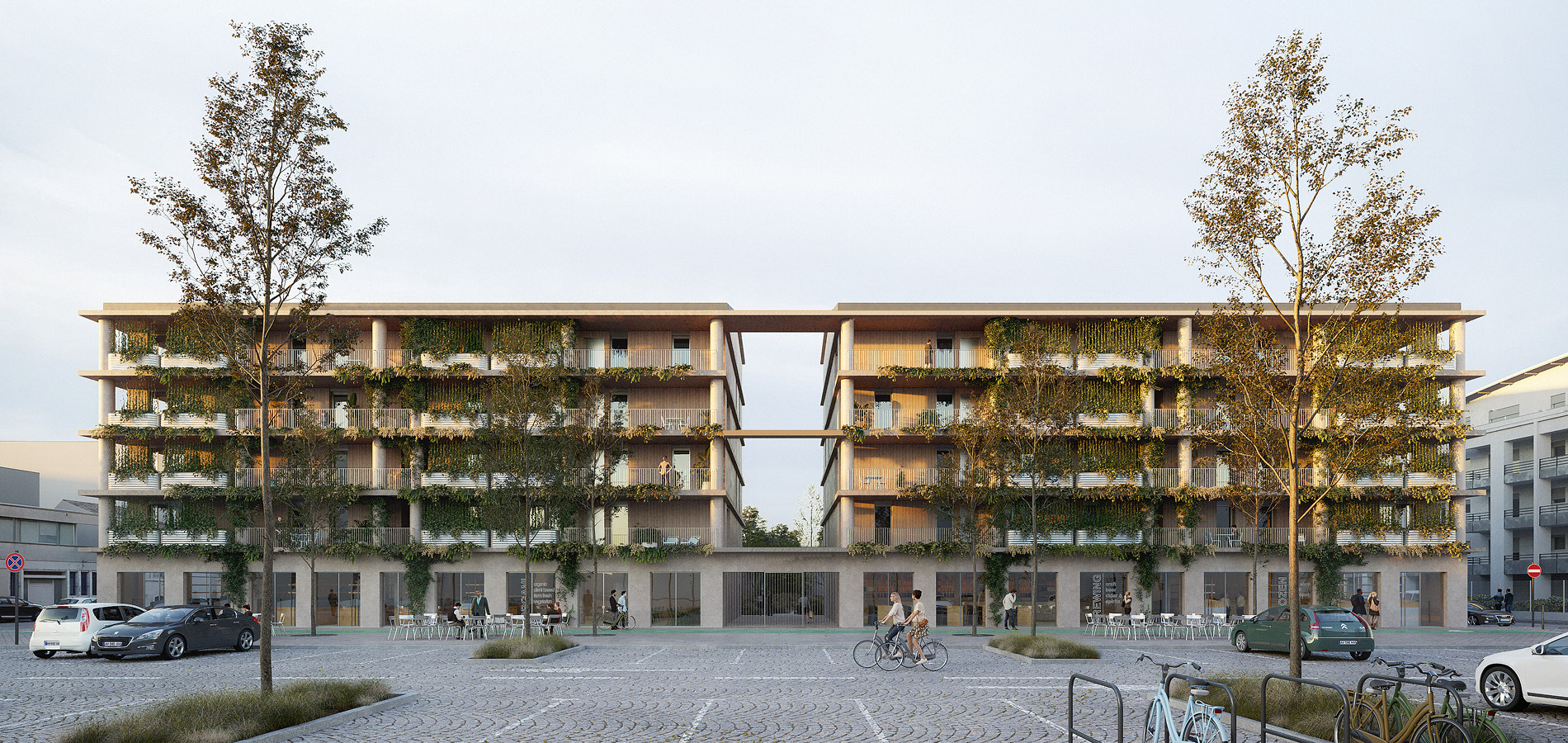 Rendering our projects and practices as sustainable as possible: this has been our goal for the last several years, on both a personal and a collective level. We approach our profession and responsibilities with the belief that good architecture must be environmentally responsible.
We understand that sustainable development goals must be achieved in accordance with a project's requirements, whether they concern its programme, legal framework, or economics. Which is why, in every aspect of our work, we help our clients limit their project's carbon footprint by taking the available resources into account. To this end, we work with partners who share and contribute to our vision, with whom we have established a relationship of trust and also high expectations.
Our 4 levers: reuse the existing, implement environmental labels, use virtuous materials, and design bioclimatically.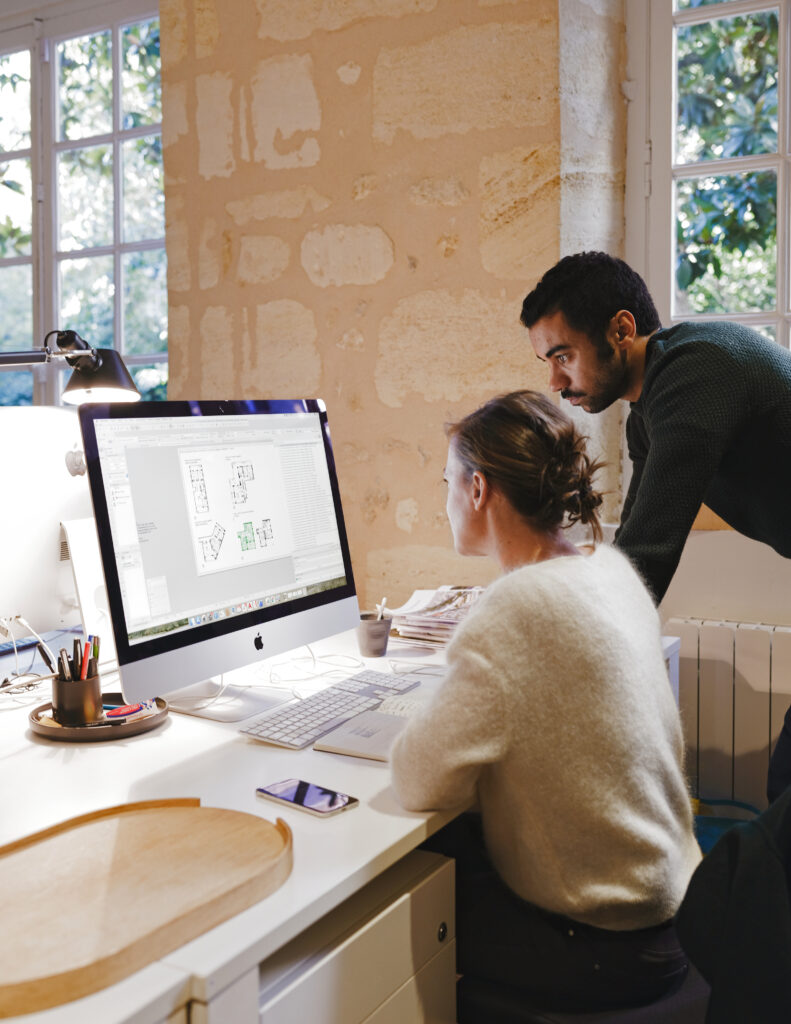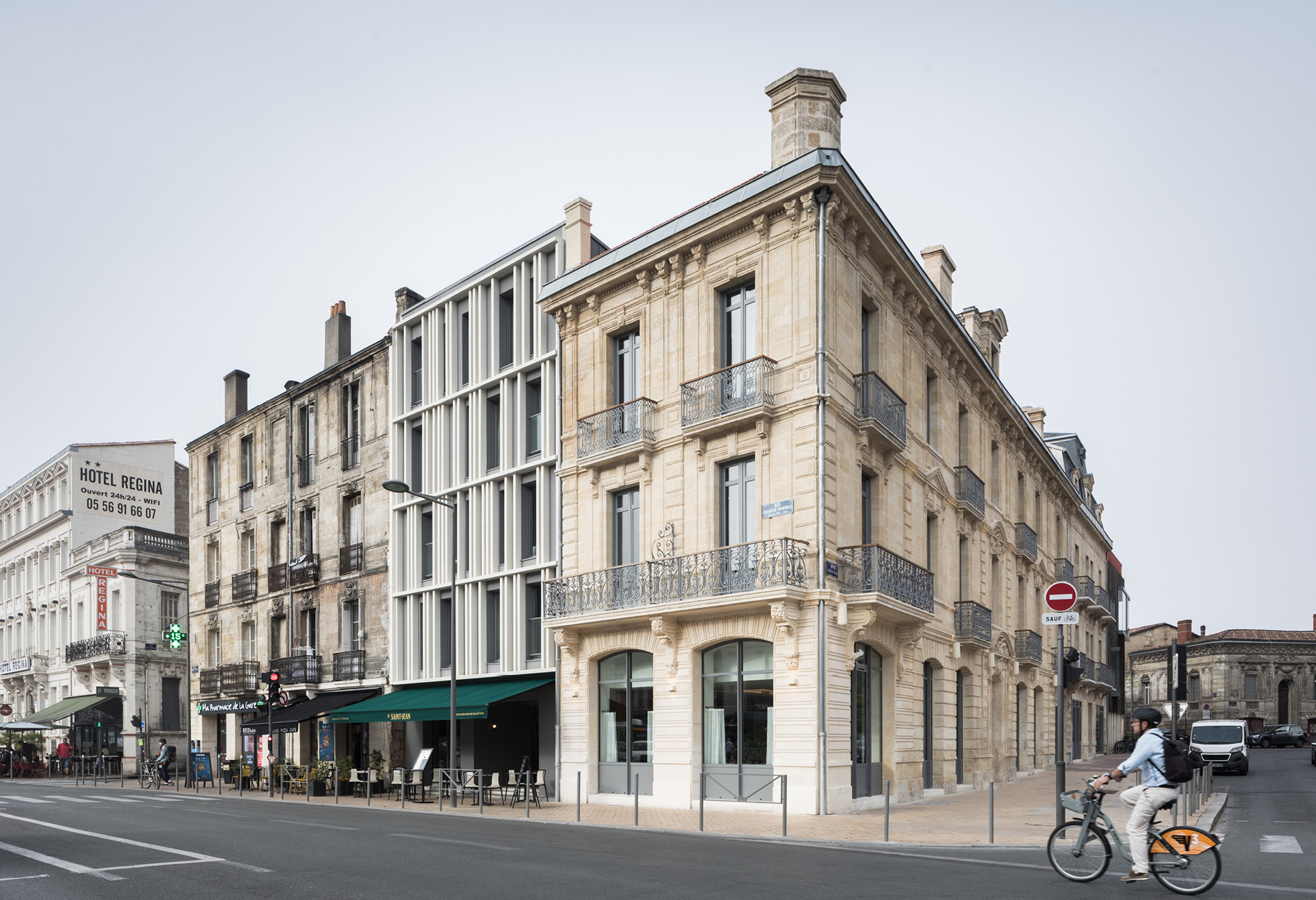 A project's durability resides in a simple, sound, low-tech solution that minimises maintenance in the long-term.