Founded in 2006, Atelier Cambium is an architecture firm with offices in Bordeaux and Paris that develops housing, offices, and hotels, both in the form of new constructions and restructurings. Directed by Olivier Laurent, architect, and Franck Ferrier, construction and project manager, the twenty-member team comes from a variety of backgrounds. It has very extensive building know-how that it routinely implements in the projects that it conducts from start to finish. In 2022, Atelier Cambium acquired Deshoulières Jeanneau, an architecture firm specialised in building public facilities.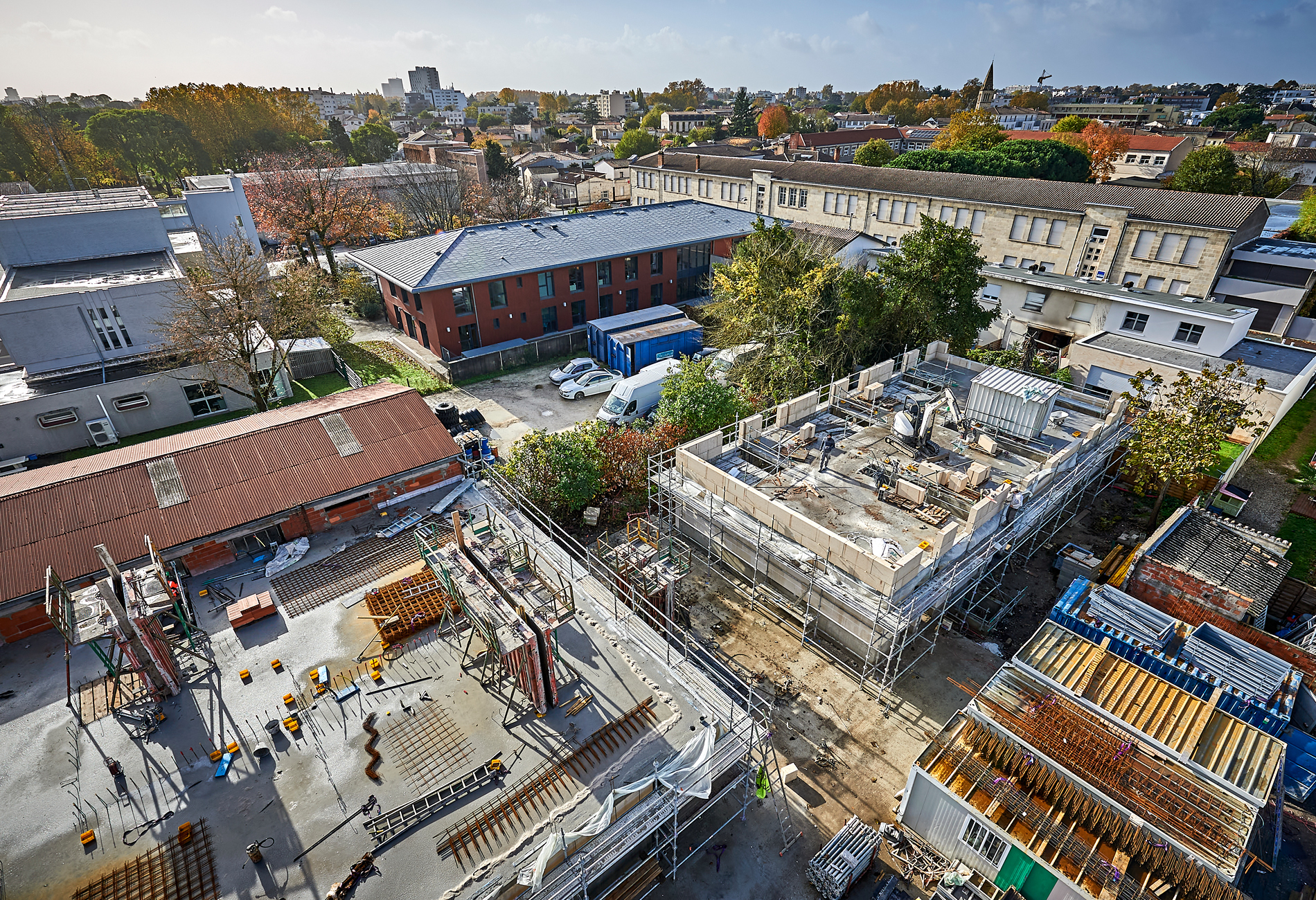 Novecento
Construction of 18 housing units
in solid stone
Through our many projects, we have acquired considerable expertise in building with bio-and geo-sourced materials.
We like working with what is already there, from the micro to the macro – through rehabilitation, transformation, adding height, reusing, and recycling – to limit the anthropisation of the ground as much as possible.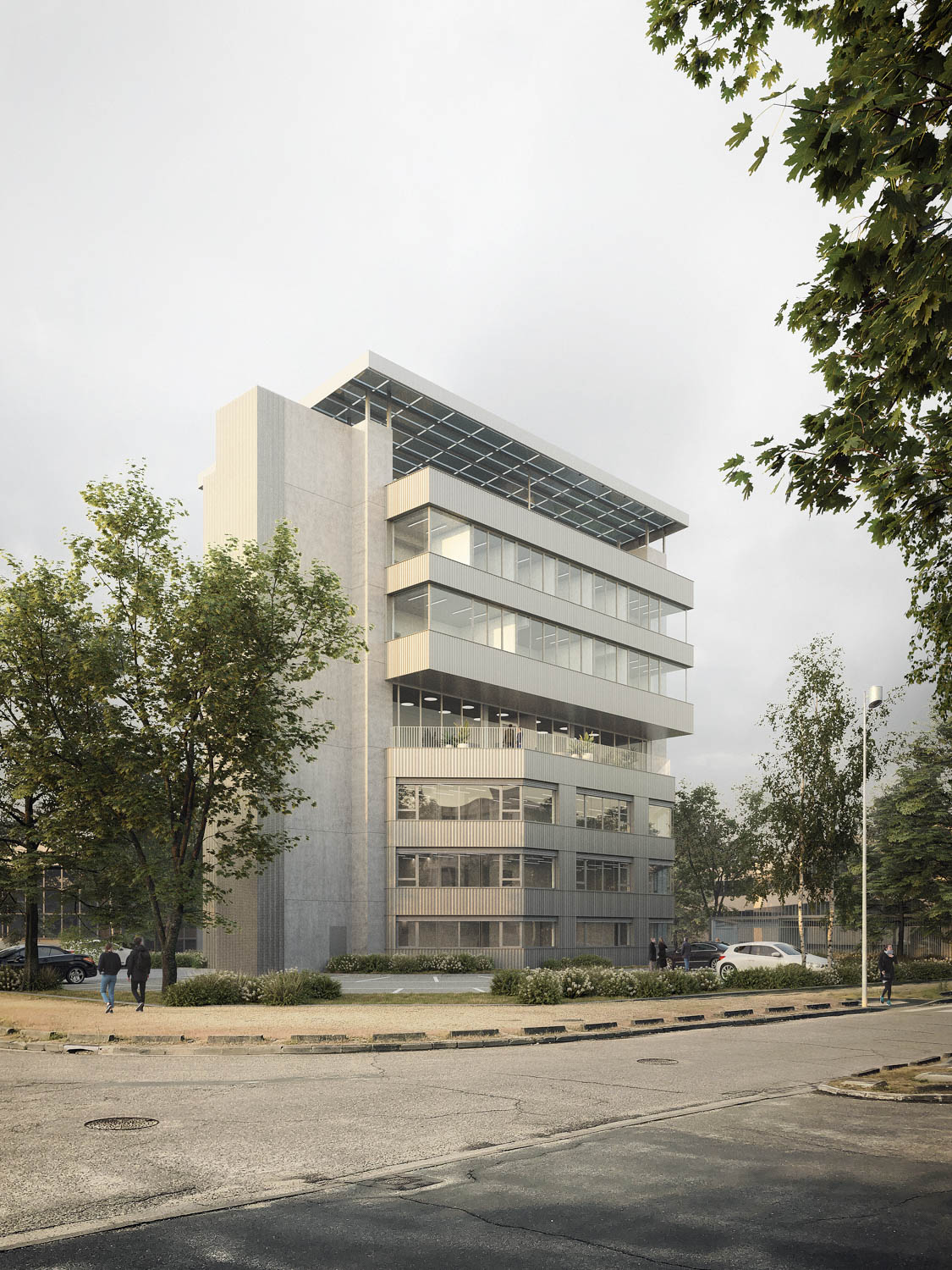 BacLac
Building renovation and its doubling in height
to create energy-positive offices